The Latest Trends in San Jose Home Remodeling for 2023
San Jose, known for its vibrant tech industry and beautiful landscapes, has long been considered an epicentre for innovation and modern living. Now, in 2023, homeowners in San Jose are noticing the latest home remodelling trends to enhance their living spaces.
From kitchen and bathroom renovations to whole-house makeovers, the remodelling scene in San Jose is buzzing with creativity and style. With smart home integration, like voice-activated appliances and automated lighting, these trends can increase your home's value.
Whether undertaking a complete overhaul or updating one room, these trends should provide ample inspiration! Let's look at the top home remodelling trends for 2023 in San Jose.
Top Home Remodelling Ideas in San Jose
From eco-friendly home remodelling trends to lively outdoor spaces and smart home integration, renovation projects are one way to increase your home's market value. These trends ensure your space is more comfortable while improving its aesthetics.
If you're considering remodelling your home in San Jose, here are ten trends you can consider.
1. Smart Home Integration
Smart home technology is quickly taking center stage in San Jose's home remodelling projects. Homeowners are increasingly adding intelligent features to their living space. These features, from automated lighting and thermostats to voice-activated appliances, are all controlled remotely through smartphones.
One of the newest trends to hit San Jose's tech-savvy residents is installing a smart home hub, connecting all your devices seamlessly for seamless home management. With the San Jose housing market booming thanks to residents taking an interest in all things tech-related, this trend is here to stay.
2. Open Concept Living
Open living spaces have gained traction for several years, and 2023 shows no sign of abating. San Jose homeowners have knocked down walls to create spacious yet interconnected living areas. Doing this allows a natural flow between the kitchen, dining, and living rooms.
Open-concept living adds character and charm to a home and encourages togetherness within families or those who love entertaining. These are both ideal characteristics in today's progressive city lifestyles.
3. Eco-Friendly Remodeling
Sustainability is a global concern, and San Jose residents are passionate about doing their part to protect the environment. In 2023, one home remodelling trend in San Jose taking over is eco-friendly renovations. Homeowners actively search for ways to reduce carbon emissions and boost energy efficiency during renovation projects.
San Jose residents make their homes environmentally friendly by installing solar panels, choosing energy-saving appliances and selecting sustainable building materials. This trend reflects San Jose's dedication to creating a greener future.
4. Kitchen Revamps
The kitchen has always been central to home life and is essential in valuable home renovation projects in San Jose. Homeowners today opt for sleek modern kitchens equipped with innovative appliances and storage solutions.
Quartz countertops, open shelving and matte black fixtures are popular design elements currently in demand. In addition, oversized kitchen islands, which serve as multifunctional spaces for cooking, dining and socializing, have gained widespread acclaim.
5. Luxurious Bathrooms
Bathrooms have become more than functional spaces; they've evolved into luxurious retreats. San Jose homeowners are turning their bathrooms into spa-like sanctuaries with high-end fixtures, soaking tubs and walk-in showers for ultimate relaxation.
Tile choices have seen significant shifts over the years, with more homeowners opting for statement tiles like colourful mosaics or large-format porcelain tiles that mimic natural stone. Smart mirrors with built-in lighting systems and touchless faucets have become more common in upgraded spaces.
Related Article: The Benefits of Working With Professional Home Remodelling Contractors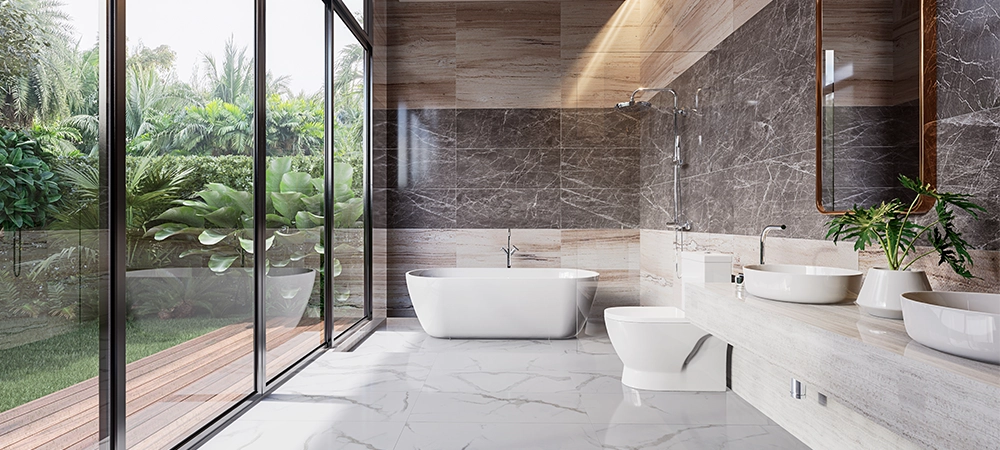 6. Outdoor Living
Another home remodelling trend in San Jose is inviting outdoor spaces. Thanks to the city's pleasant climate fostering outdoor living, homeowners are taking full advantage of it. Homeowners are revamping patios, decks and landscaped gardens to facilitate al fresco dining, lounging and entertaining.
Fire pits, outdoor kitchens, and comfortable seating are integral components of outdoor retreats in San Jose. Residents have taken to creating these idyllic spots with an eye toward comfort and aesthetics to extend their living spaces into nature.
7. Flexible Home Offices
With more people working from home, demand for functional home offices has skyrocketed. San Jose homeowners have increasingly found spaces within their homes dedicated to work. Whether that means dedicating an entire room or setting aside an area as a workspace.
Ergonomic furniture, ample natural lighting, and tech-savvy setups are hallmarks of successful home offices. Achieving productivity while simultaneously managing home life is paramount when creating an inspiring workplace.
8. Color Palettes Inspired by Nature
Neutral colour schemes inspired by nature have quickly become one of the latest home remodelling trends in San Jose. Muted greens and warm beiges have all become part of creating relaxing interior environments.
Natural palettes create an oasis of serenity in any living space, helping homeowners relax and appreciate all San Jose offers.
9. Innovative Storage Solutions
San Jose homeowners know the value of optimizing space. Homeowners incorporating built-in shelving and under-stair storage units to keep their living areas clutter-free are taking steps to implement innovative storage solutions into their living spaces.
Customized storage not only adds functionality but also improves the aesthetics of any room. Customized solutions help create a clean and organized living environment. It's essential to partner with an experienced remodelling contractor who understands your vision and can bring it into reality.
10. Renewable Materials
Renewable materials have quickly made an impressionable statement about San Jose home remodelling projects. It's common to find homeowners opting for bamboo, reclaimed wood and recycled glass to reduce the environmental impacts of home improvement.
These materials contribute to sustainability and bring an organic charm that adds character and flair to interior spaces. San Jose residents demonstrate their commitment to eco-conscious living with their choice of materials.
Related Article: The True Cost of Home Remodeling in San Jose: A Guide to Budgeting and Financing Your Project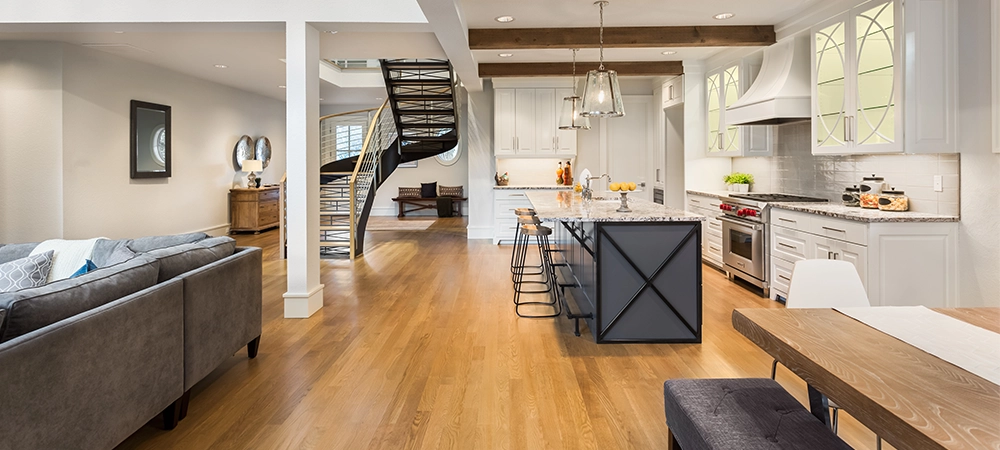 Integrate the Latest Trends in Your Next Remodelling Project
When planning a home remodelling project in San Jose in 2023, the best remodelling trends can elevate your home. However, don't feel pressured to adopt all these trends; pick only those which resonate with your lifestyle and preferences.
Your home should reflect your individuality while also offering comfort and functionality. Whether your goal is a sustainable space with tech components or open-concept elements, create something that stays trendy while meeting all of San Jose's life demands.
Blues Brothers Construction offers expert guidance and quality craftsmanship in San Jose home remodelling projects while staying ahead of current trends. Our team is eager to assist with bringing your vision home. Contact us at (408) 899-2627 to discuss remodeling ideas for your San Jose property.